Would it be 5 Ways or or would it be 5 Winds, that was the question everyone was posing on the run up to this match, which was on a venue new to most of the anglers taking part, suffice to say that the TA curse worked its normal charm and the winds did blow a bit making presentation almost impossible at any distance, strangely it only seemed to take hold just after the all in and apart from a short spell it did not abate at all. As usual there was plenty of pre match banter along with the regulars from the Midlands, the boys from Bristol, Creepy, Lewisb1990, and coach poach made the long journey to fish this one, would Creepys paste do any damage, Lee Leeds Lad travelled down on Saturday to stop with match organiser Spongebob and help his self to Bobs tackle, beer, food etc, had his casting improved time would tell.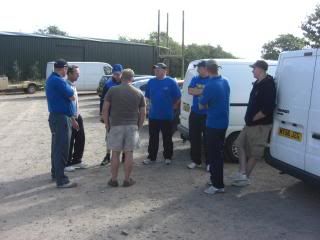 The Black Country guys meet the West Country Boys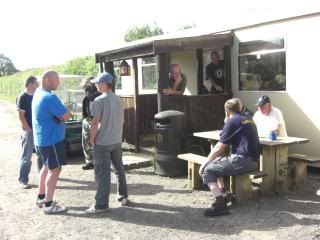 Swino gives Lee Leeds Lad some casting advice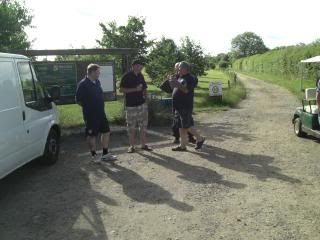 Shorts seemed the order of the day as modelled by TA Super Models
With the match under way it seemed that the fish were not really on the feed and with reports filtering through that no one was bagging it was time for a few pictures and a chat or two, clearly no one at the half way stage was taking the venue apart, with many having difficulty with presentation at any distance, hopefully some fish would find the margins later in the match, which in the case of the eventual winner was the case, with le,mo finding a few on pole fished cockles over 2mm red pellet to end up with a creditable net of 77lb 13oz.
Jacko77 fished the pole into his open water peg to bag the runner up slot with 54lb 14oz, third place was taken by Pete Swinson who caught just down the margin shelf on paste, to take 51lb 1oz to the scales.
The mystery pairs was won by le,mo and Mr D who with his fourth placed weight of 48lb 3 oz added to le,mos winning bag comfortably beat Jacko77 and Lewisb1990 into second place.
As with all TA matches it is not really about the winning but the meeting of old friends and putting faces to a name, having the craic and enjoying the day. So if you have not fished one of our matches make it one of the things to do.
Many thanks go to Spongebob for a wel run match and to 5 Ways Fishery for their hospitality on the day.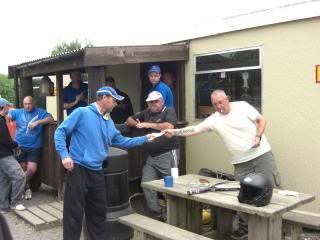 Le,mo collects his winnings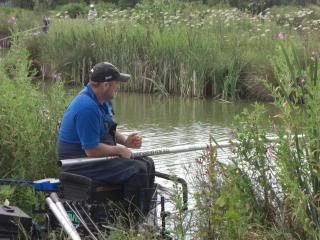 Mr D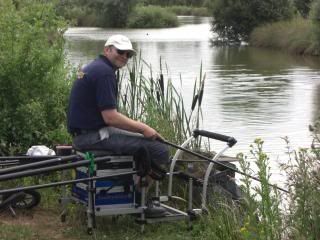 Smiley Miley
Dave1963
Le,mo
Droid
Cornerstone
Kurtis Mo
Pete Swinson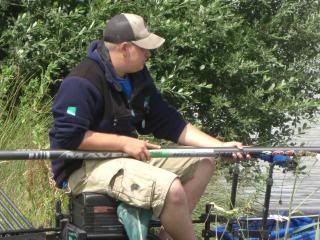 Lewisb1990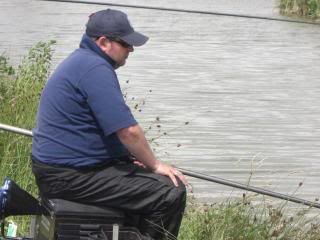 Solihull Paul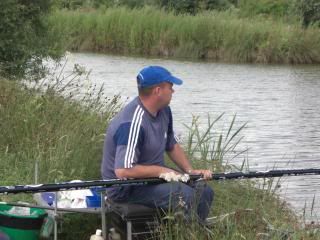 Darren.cox22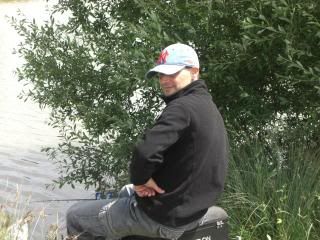 Lee leeds lad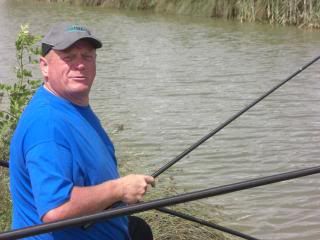 Rive t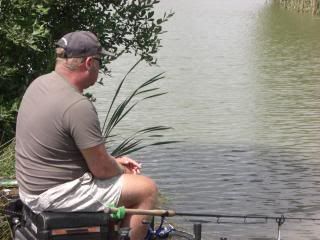 Daddy mo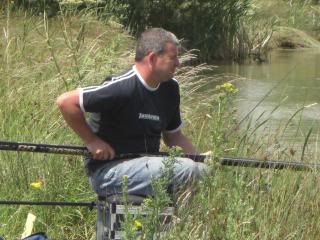 Jacko77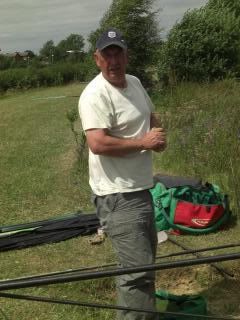 Spongebob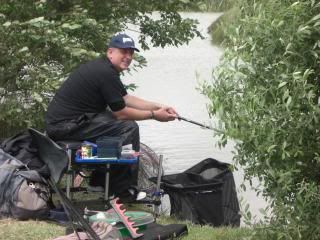 Creepy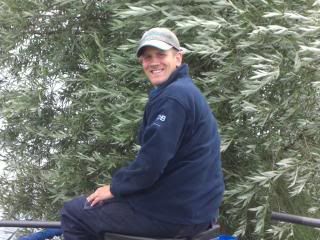 Coach poach