Sunday 1st April 2007
19 anglers turned out for the first club match of the season. Venue was Lathom fisheries, Burscough, Lancs. A 23 peg oval shaped lake with an island at the bottom end.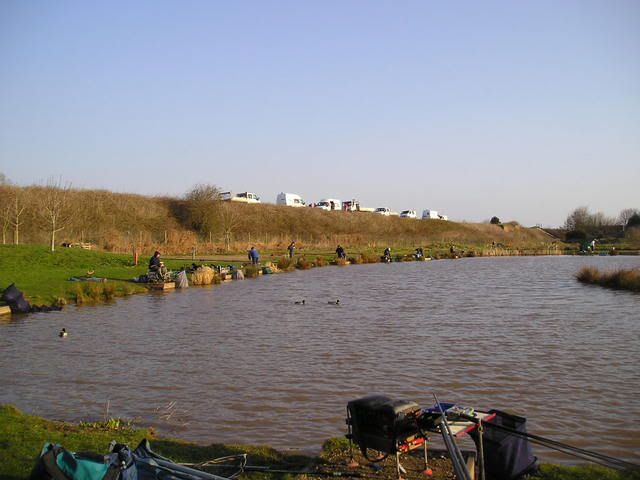 A bright sunny day spoiled by a gusty wind blowing down the pool was the order of the day for the duration of the match. This affected presentation and favoured the angler's drawn on the island who fished the maggot feeder tight to the island.
Terry Green and Mick Coles pegged next to each other on the island had a duel for the match win with both anglers catching steadily throughout the match
The rest of us were way behind scratching for fish in the cold blustery conditions.
1st Terry Green 20 - 7 Maggot feeder to Island
2nd Mick Coles 14 -11 Maggot Feeder to Island
3rd Sid Winstanley 10 - 1 Maggot Feeder to Island
Terry nets a good carp to move away from Mick near the end of the match.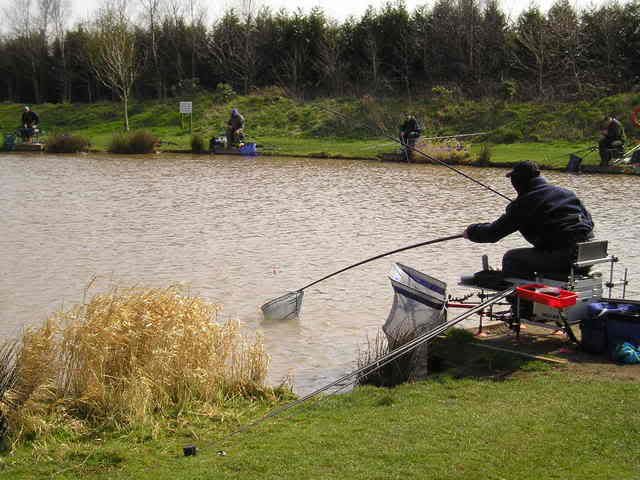 Next Match is at Bradshaws lake No.3 in a fortnight.