26 floats suitable for a variety of commercial pole fishing situations.
2 paste specials
4 chiantis
Some floats have finer tips for skimmers or F1s on pellets
All except paste floats have carbon or fibre stems for robustness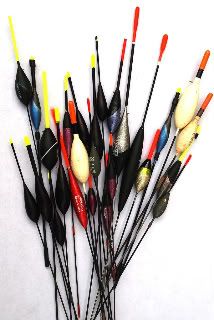 Postage is £2.03 so let's call it £15 all in.
Paypal payments only please
. I will post as soon as I possibly can, but should be within 2 days of purchase.
To buy:
1st - Put a message on this thread showing interest
2nd - I will PM you my Paypal account details
3rd - Pay ASAP
Thanks for looking,
Steve
.