One of each of 10g, 12g, 14g, 16g and 18g, never used, still in packets, brand new.
These
retail at £3.99 each
, so would cost just under £20 for the set.
Now with a free DVD of Will Raison fishing the big waggler so you know how to use them! The DVD is brand new and
retails at £14.99
on its own.
First person to PM gets them at
£15 including postage
.
Payment by Paypal please. I will pack them to send on a Monday or Friday by 2nd Class post.
They look like this: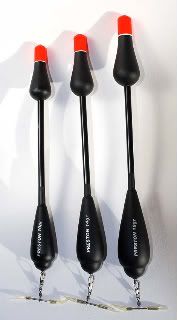 but you get all five floats, one of each size plus the DVD.