After a 340 mile drive, a few beers & a nights rest myself & 3 mates tackled the highest mountain in Great Britain with an early start. The weather was strong winds with frequent snow & rain showers. Wind chill -17 above 2000ft.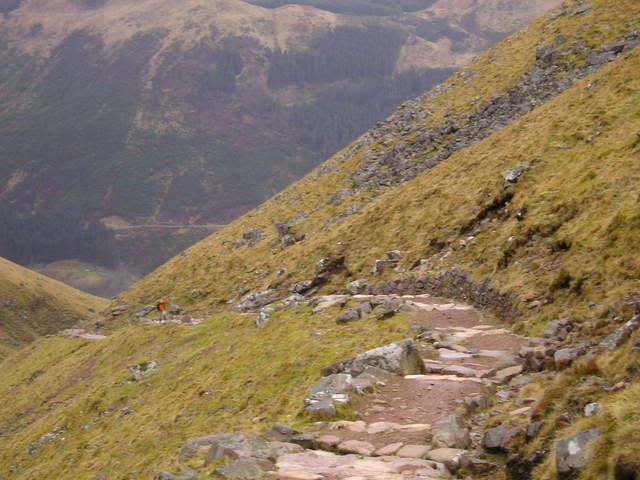 After a steady climb up the footpath we reached the snowline were the hard work was about to begin.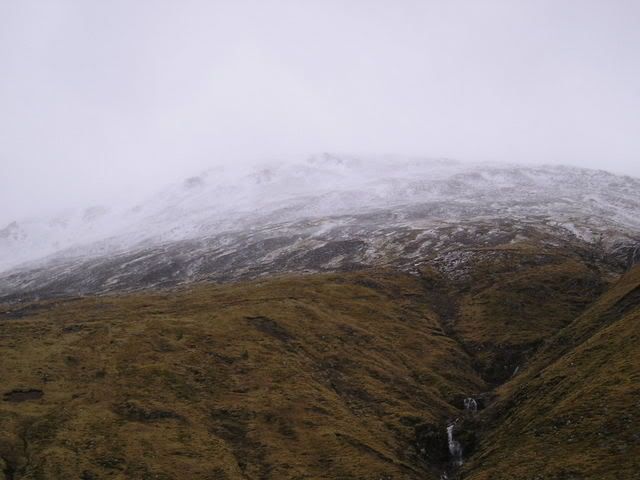 The snow got both icier & deeper as we progressed towards the summit. At 3600ft some 600ft below the summit we were forced to abandon our walk. This was due to the dangerous nature of the snow. It was very deep & had frozen over the top.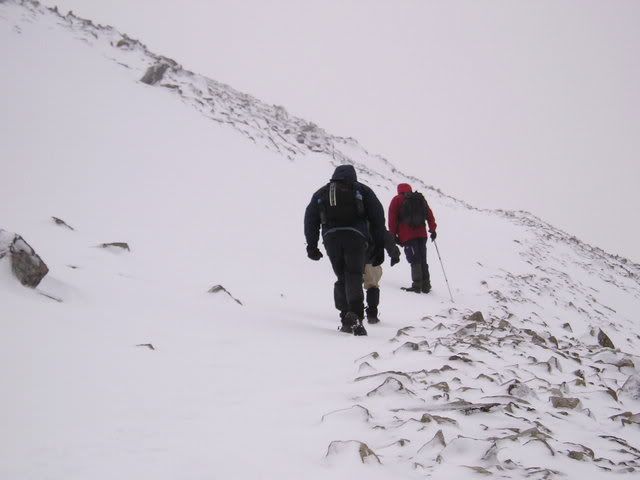 We were not equipped to cut the ice as we had no ice axe's to cut footholds or crampons for our boots to grip the ice. A bit disappointing but we will be back again another time.
Here i am @3600ft after 4hrs hard walking. The summit is behind me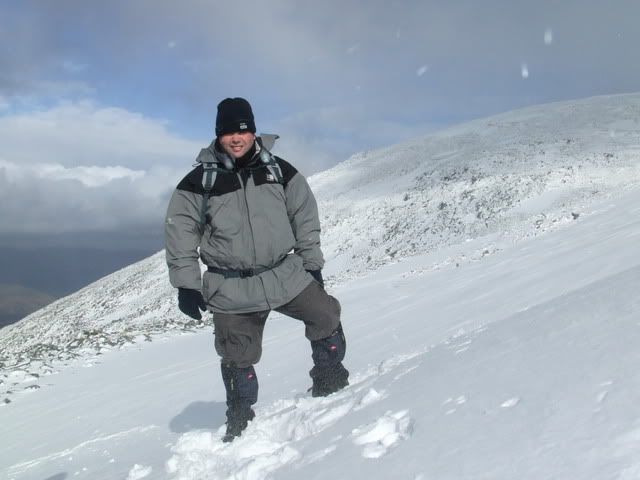 Here are a couple more images of the descent & surrounding mountains /loch's taken from the upper slopes of Ben Nevis.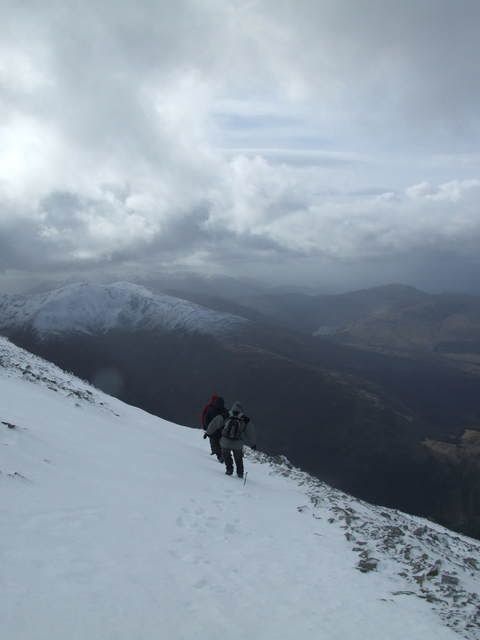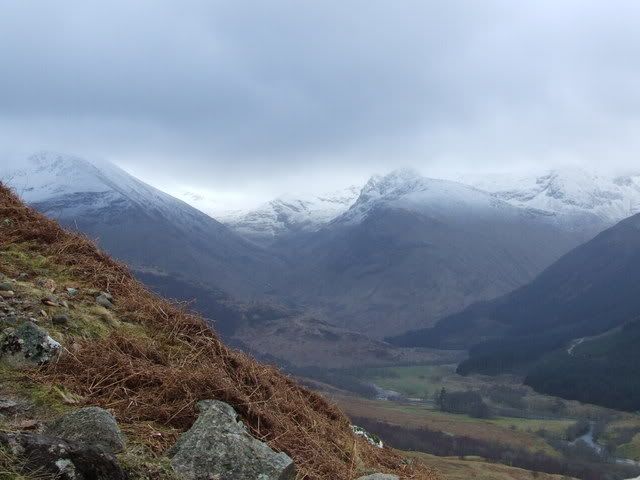 Although we never made the top the walk was a great experiance & also the highest walk i've done to date. To continue the attempt to the summit could have resulted in a serious fall or worse. It will still be there for the next time........